Frequently Asked Questions about Digital Transformation, Technologies and our Services
---
Digital Transformation
What is Digital Transformation?
There are many definitions used throughout the web and in different publications. The one we consider as the most adequate is as follows: "A coordinated change effort at scale, diffused through all aspects of the business, that transforms the business model and the operating model of a company, to make it capable to quicker and better adapt to any changes in their environment"
What is the difference between Digitization and Digitalization?
Digitization is defined as the conversion of analog or physical information to the digital format. Digitalization refers to the use of digital technologies to enable or improve business models and processes.
Is Digital transformation only about technology?
No. In addition to technology the mindset of people needs to be changed and a digital culture implanted in the company. To successfully transform you need to acquire new competences throughout the company!
What is the difference between Digital Strategy and Business Strategy?
Your business strategy has to be driven by Digital. You have to assess what the impact of digital technologies is in your sector, and how this impacts your business strategy. The Digital Strategy consists of setting a digital ambition and determining the roadmap on how to acquire the necessary competences and use them to transform the business model and the operational model of your company
What does DX stand for?
DX is used in US-english frequently as the abbreviation for Digital Transformation while in international english DT is used instead.
Digital Business Optimization or Transformation?
Digital Business Optimization is according to Gartner the large scale digitalization of a company, adding significant value, but without changing the business model. It focusses on improved revenue and existing revenue and better customer experience. While the Digital Business Transformation leads to net new revenue , products and services and new business models.
Who should lead your Digital Transformation?
There is a wide range of approaches - going from a "digital guru" to a "business expert without any technical knowledge". Our experience shows that it is extremely important to have a person that combines good business expertise with a good understanding for technology - and most important to have the ability to "translate" between both worlds. Many companies place their CIO in charge of their Digital Transformation, but an increasing percentage of companies assign this role to non-IT executives, as they become aware of the importance of the "cultural change" that is happening with any Digital Transformation.
Is Digital transformation only about customer experience?
New technologies offer more efficient and less expensive ways to improve the customer experience, therefore many examples and use cases focus on the improvement of the customer experience. But operational efficiency is also a focus when digitalizing business models and processes
What is a Digital Strategy?
Digital Strategy is about leveraging digital technologies to meet strategic objectives either at organization level or line-of-business level. And good digital strategy should be part of the company´s business strategy and focussing on making the best investment choices to improve competitive advantage, growth, profit, and value—and then implementing these with discipline to achieve the Digital Transformation of the company.
What is the correlation between Innovation and Digital Transformation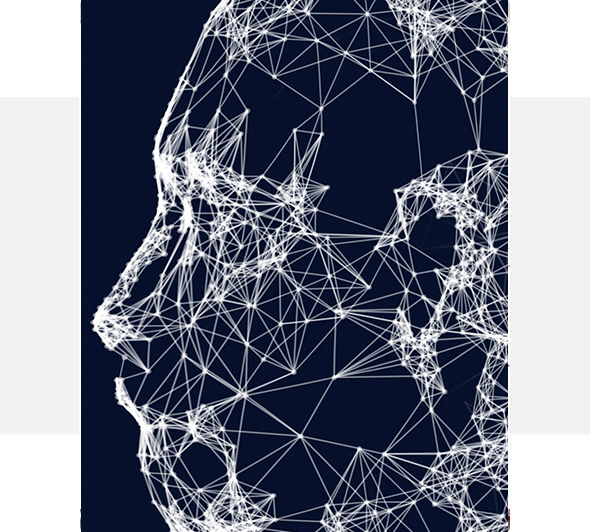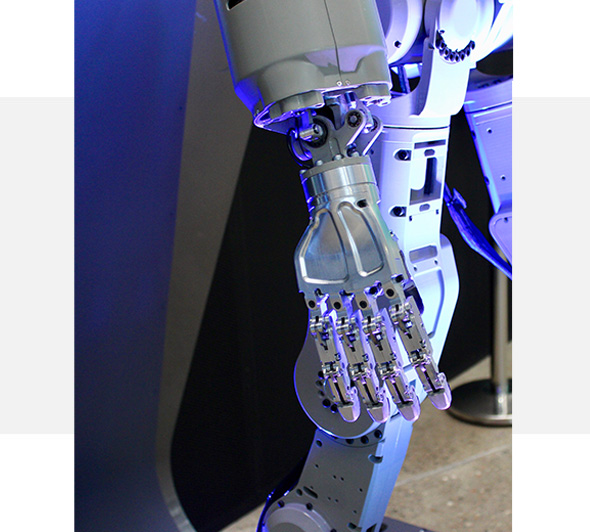 Technology
You mention 8 key technologies on your site: are these the only relevant technologies?
The technologies shown here are the technologies that we consider currently the most relevant for application in business. These are the technologies that have reached a sufficient level of maturity to be interesting for a wider range than only innovators and early adopters, but are not yet so widely implemented to be considered "mainstream" technology. ERP´s had been a key new productivity improvement for companies in the 90´s, CRM´s in the ´00s and mobile technology in the 10´s but all of these technologies have now become part of the digital solutions in enterprises. The technologies shown here are necessary for companies to reach the next level of digitalization.
What is your expertise in these technologies?
Kairos Management has a strong network of companies specialized in these technologies. Our added values is in bringing the right technologies for the right purpose to your company
Do you sell or implement any of these technologies?
No. We help our customers identify the right technology, always in the context to achieve progress towards the journey of Digital Transformation. But we are not bound to any specific product or provider - our aim is to support our customers in the choice and implementation of the most adequate technological solutions through the most indicated provider.
OUR SERVICES
What makes us different?
As Kairos Management we have more than 15 years experience of training, coaching and consulting medium and large sized companies throughout the world. Our background originates from Operational Excellence and Change Management and we combine this with a solid technology expertise, so that we can provide a 360 degree support on your Digital Transformation program
In which stage of your transformation journey can we support you?
We can support you in the "embrionic" digital transformation phase, helping you to create a basic understanding for Digital Transformation and create initial awareness.
Why do you consider yourselves a "boutique" consultancy?
We are small enough to care! We work with senior consultants and custom tailor each project to the specific customer needs.
In which countries do you operate?
We have offices in Germany and Spain and we have done projects in the US&Canada, South America, Asia and Europe. We are an internationally oriented team that combines on-site presence with on-line support - to reach optimum results without geographical limitations.
What is your training experience?
Since 2003 we have trained over 4000 staff of all levels, ranging from line operators to senior management in 6 languages and in more than 25 countries